The Texas 'liberty cities' rebellion
Friday, April 10, 2015


Texas is known for its low taxes and limited government - but its big cities look a lot like big cities anywhere, with their own rules and regulations. As they spread across the neighbouring countryside, some unhappy rural residents are drawing a line in the sand.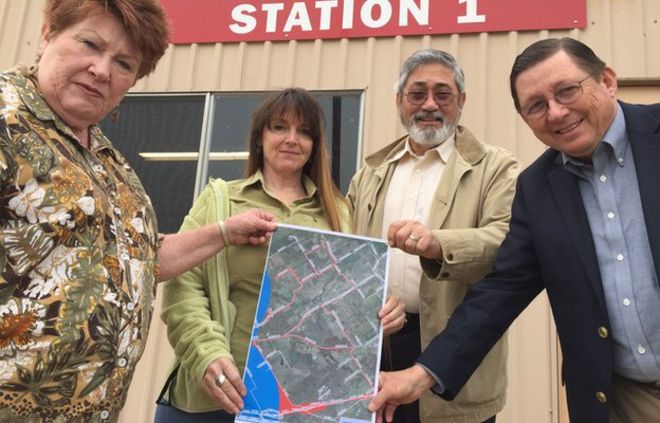 There's not a whole lot to Kingsbury, Texas. In fact, it's not even really a town.
Technically Kingsbury is just part of Guadalupe County, in the central part of the state. It is a name and a postal code on a row of dilapidated buildings dating to the early 1900s, when the area had a bustling railroad depot, lumberyard and supporting businesses.
As with many old Texas settlements, however, the trains - the lifeblood of commerce - eventually stopped visiting. The lumberyard shuttered, the hotels closed and the bank burned down after the manager ran off with all the money.

Read the rest of the story here. http://www.bbc.com/news/world-us-canada-32072814

Tweet
Comments
Leave a Comment